The brief was to recruit medical students worthy of a Defence Force University Sponsorship.
In order to find the best, we created Medically Diagnoseable Advertising.
Mobile Medic is a world's first medically diagnosable advertising campaign created for the Australian Defence Force.
The campaign consisted of an augmented reality app with which medical students could perform diagnoses on potential patients with a variety of different diagnostic tools available to them including CT scanning, Angiogram, Stethoscope, ECG, and Ultrasound on real Defence Force scenarios. Users simply held the app in front of outdoor ads that served as the trigger images for the campaign.
The posters are the patients and their iPhones and iPads are the diagnostic tools. The retouching was complex and involved testing with smartphone devices so certain areas of the poster could trigger the augmented experience. The contrasting points are hidden in the images which are invisible to the naked eye. The campaign received praise for its "innovative" use of interactive advertising and its emphasis on "rigorous research and insight".
It won over 100 international awards, including 4 Gold Lions and 1 Silver at Cannes, as well a Bronze in the coveted Titanium and Integrated Category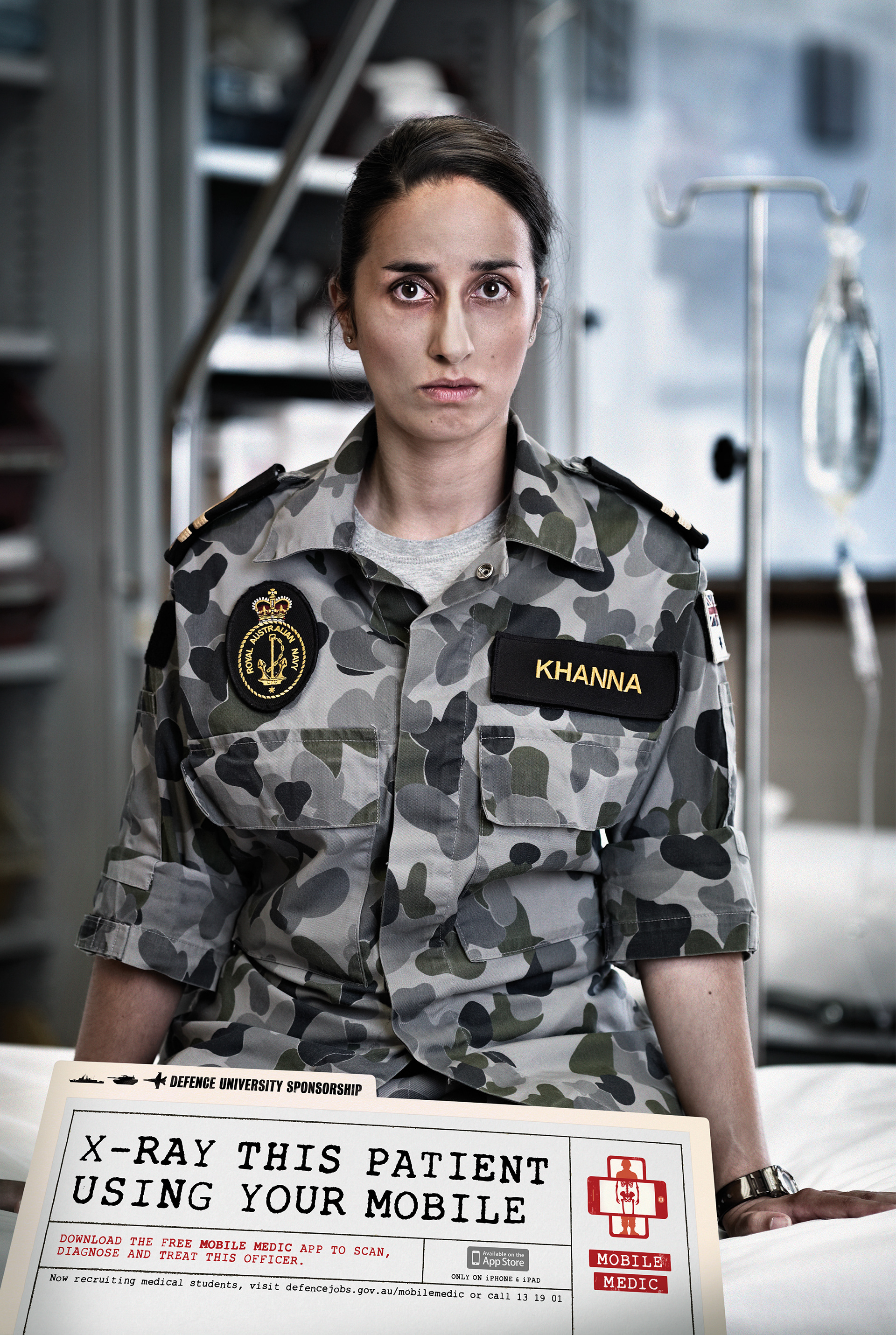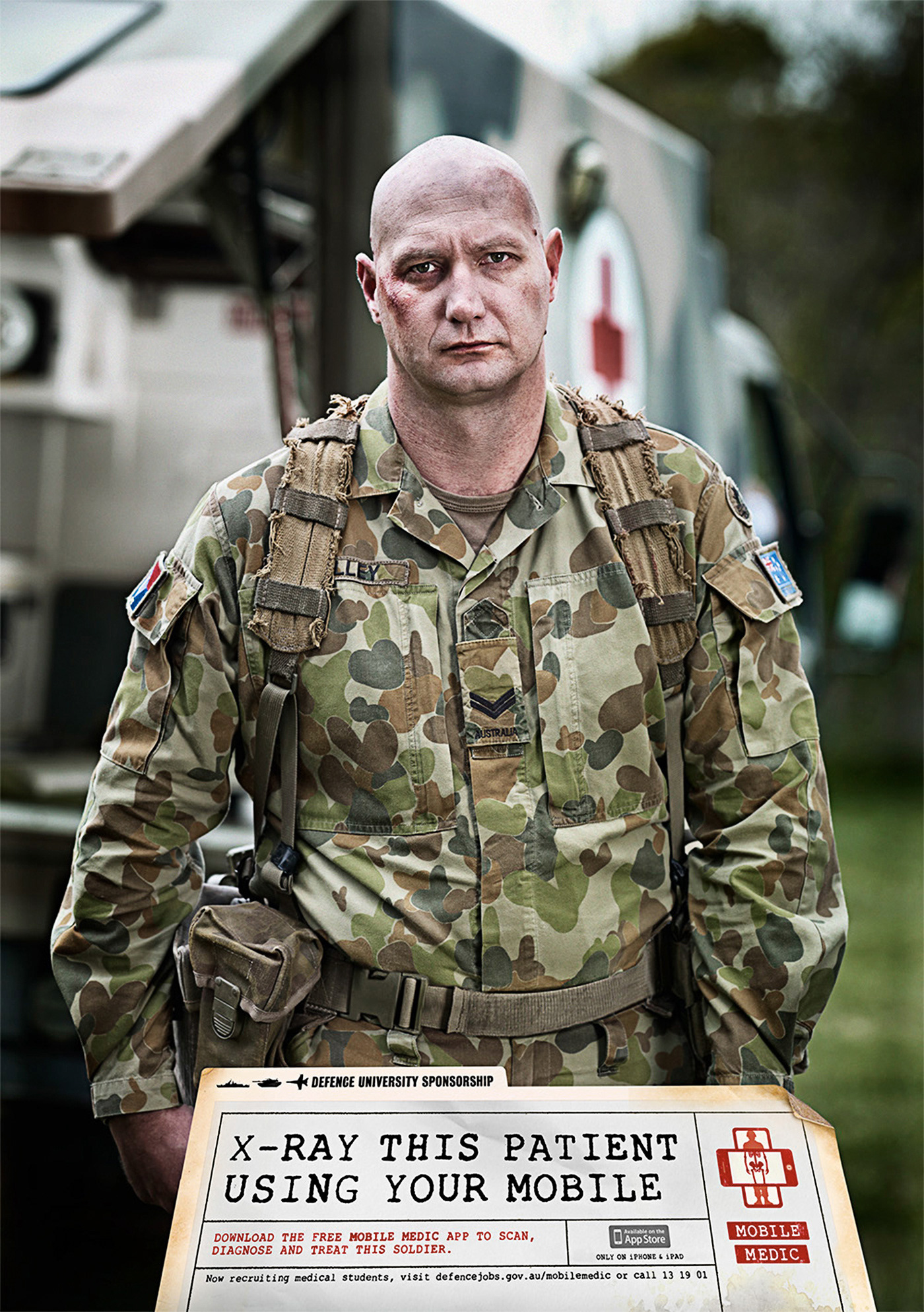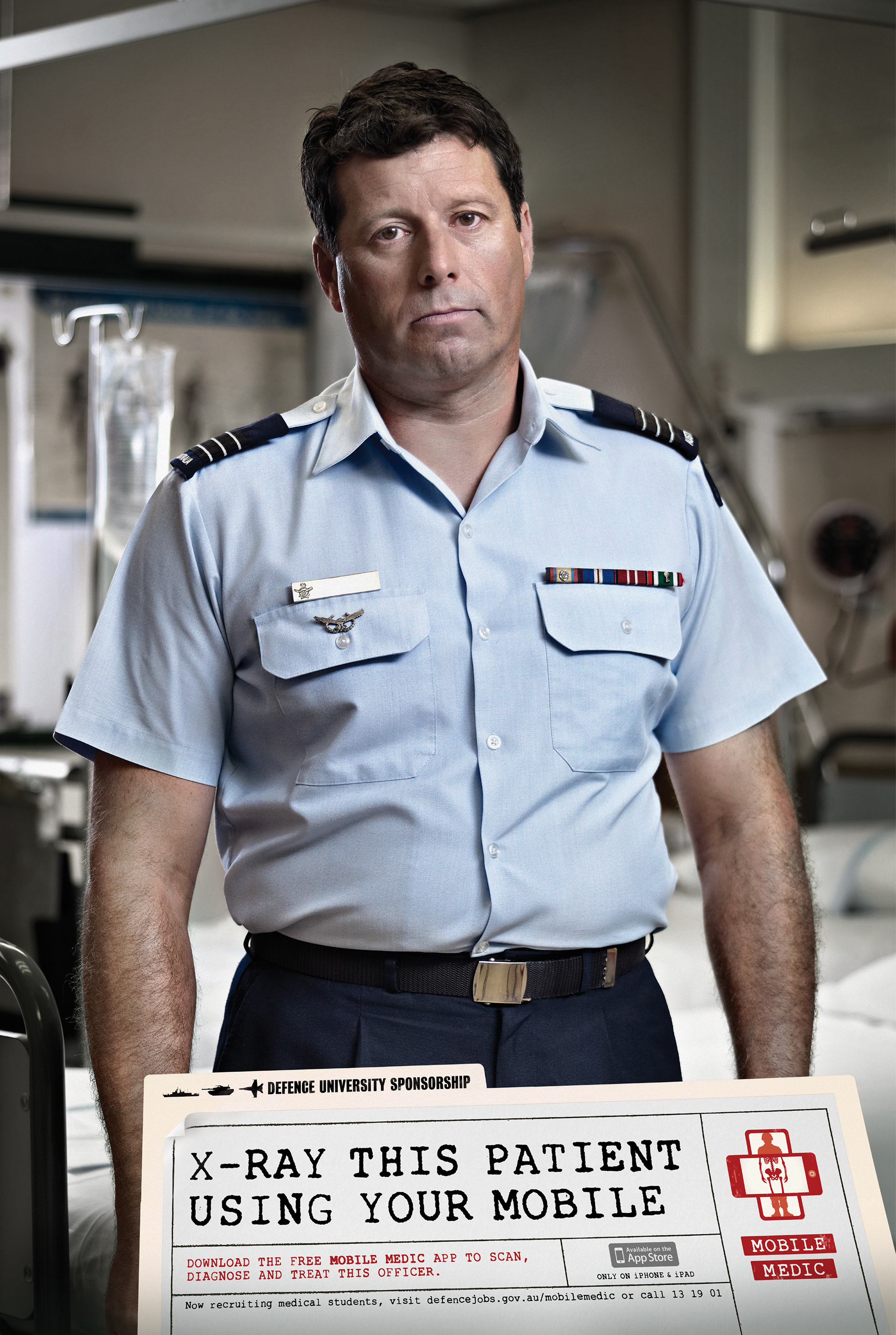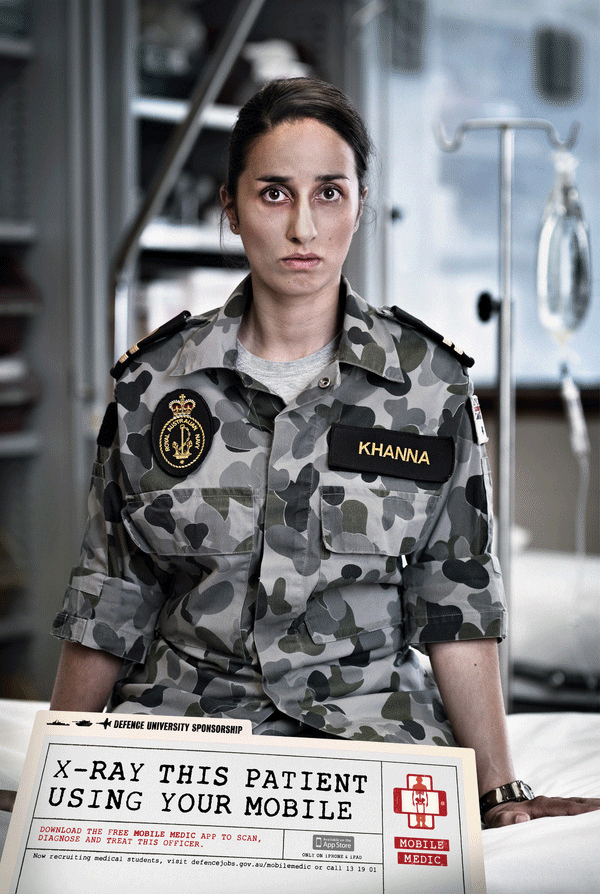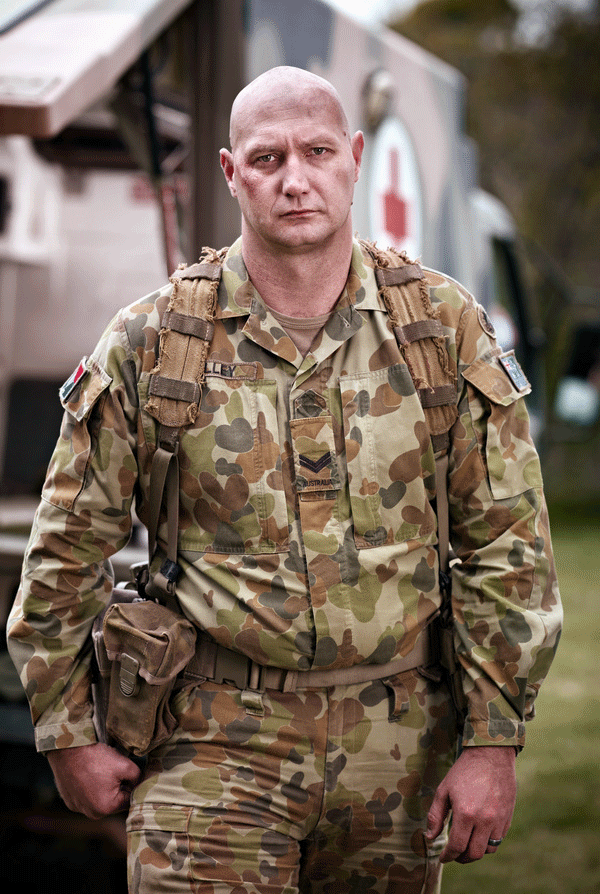 Here's the idea and how it all works.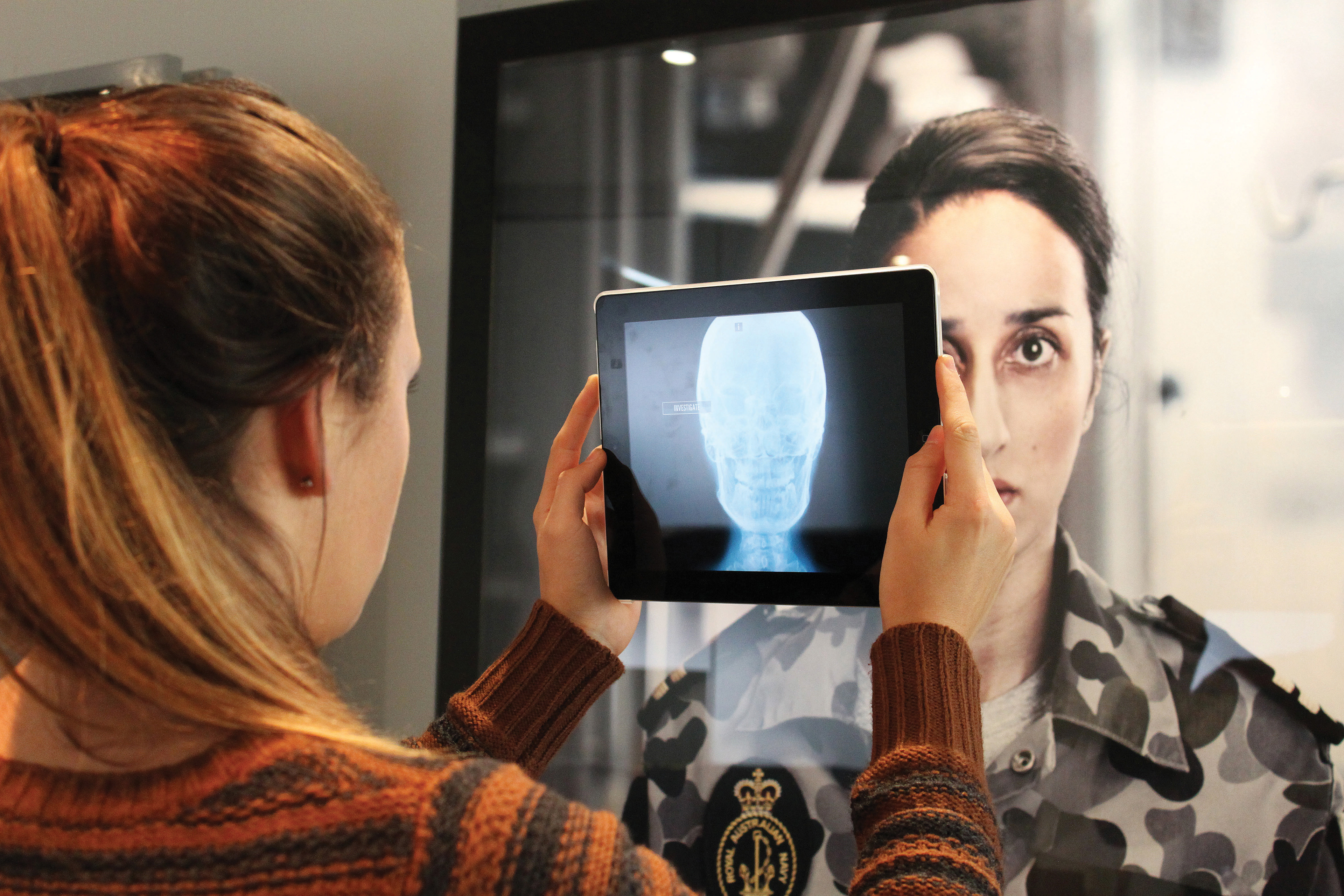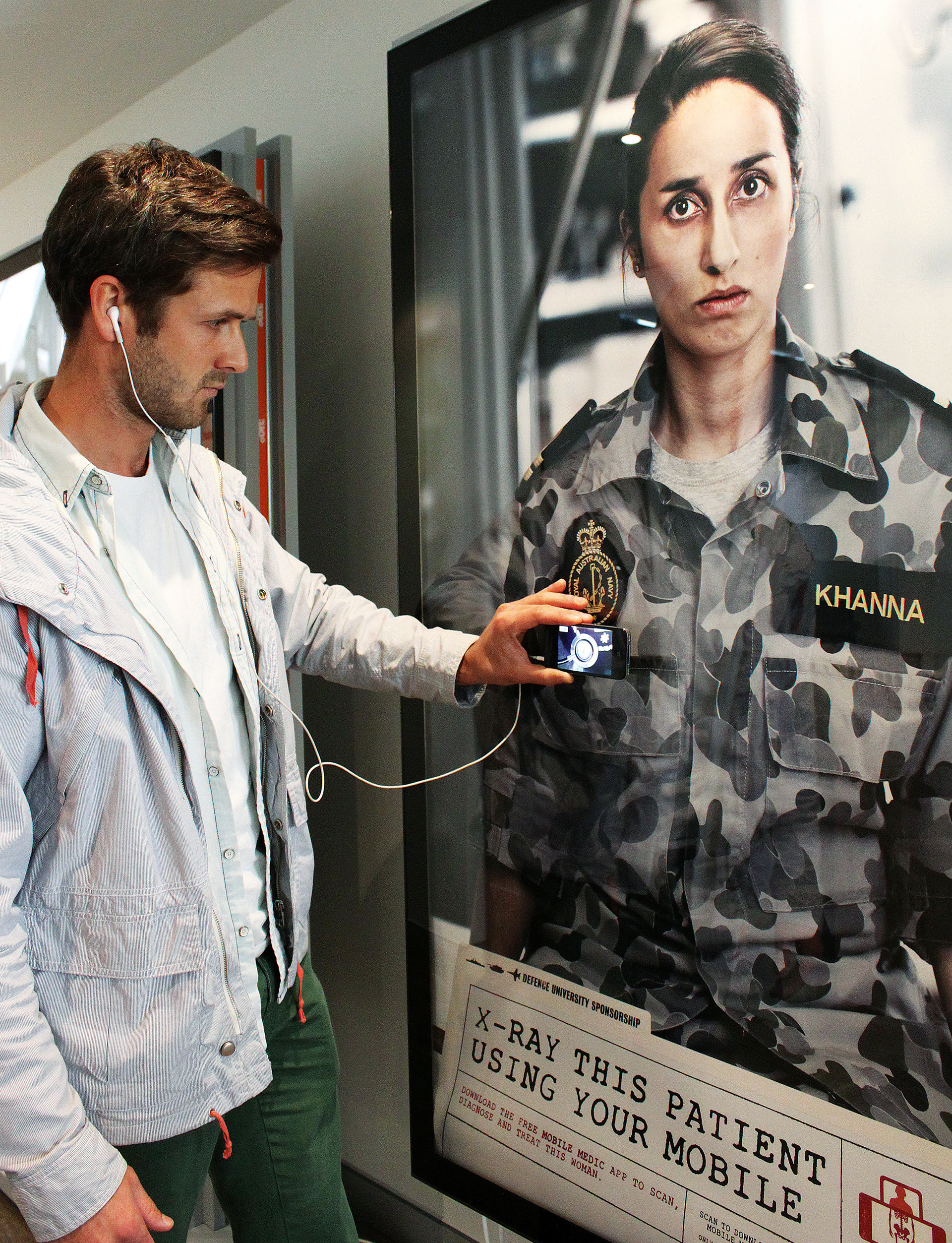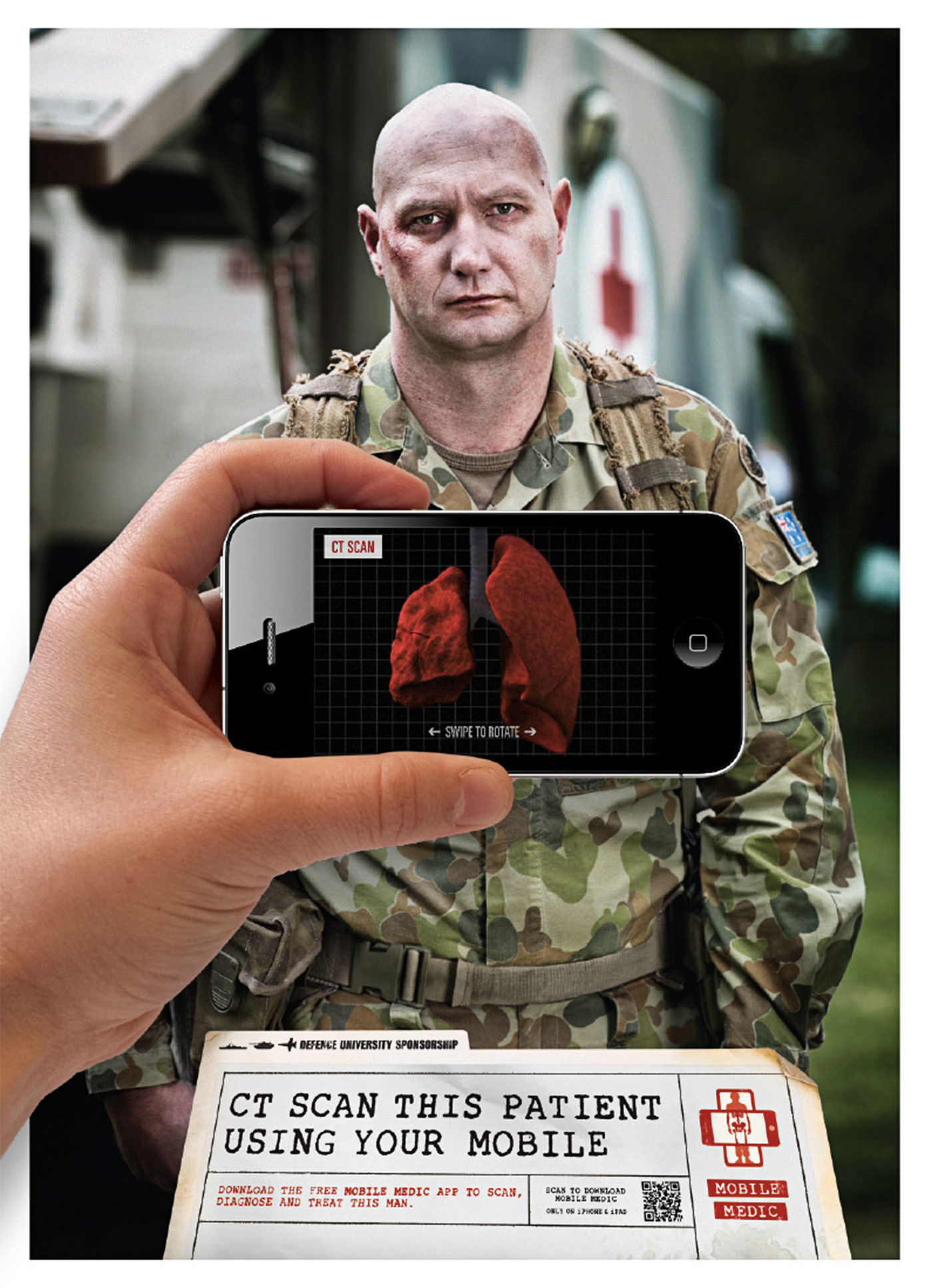 Bronze – Integrated & Titanium
Finalist – Media Consumer Engagement
Finalist – Grand Prix for Good
BEST IN SHOW – Educational Apps
Silver – Augmented Reality – Education
Silver – Augmented Reality – Health
Silver – Environmental – Branding
Silver – Environmental – Education
Silver – Environmental – Employment
Silver – Environmental – Government
Silver – Environmental – Health
Best Technical Innovation
Finalist – Innovative Use of Poster
Outdoor (poster) – Inbook
Silver – Direct – Digital/Mobile
Silver – Engagement – Experiential
Silver – Out of Home – Ambient
Silver – Out of Home – Poster (Campaign)
Bronze – Branded Content – Out of Home
Finalist – Digital/Mobile – Apps
Silver – Interactive Advertising
Merit – Integrated Branding
Merit – Innovation in Advertising
Merit – Brand Transformation
Gold – Interactive Apllications
Silver – Integrated Digital
Silver – Direct Marketing
Bronze – Media (integrated)
Copywriter: Matt Lawson
Art Director: Jake Barrows
Creative Director: Ben Coulson
Graphic Design & Creative Retouching: Marcus Byrne
Digital Designer: Janna Mamar
User experience lead: Luke Tellefson